"Future Work: Human-Machine Collaboration 2.0"
Interviewed by the Economic Daily (經濟日報)
The Economic Daily is Chinese equivalent of Wall Street Journal
Click image to see full news article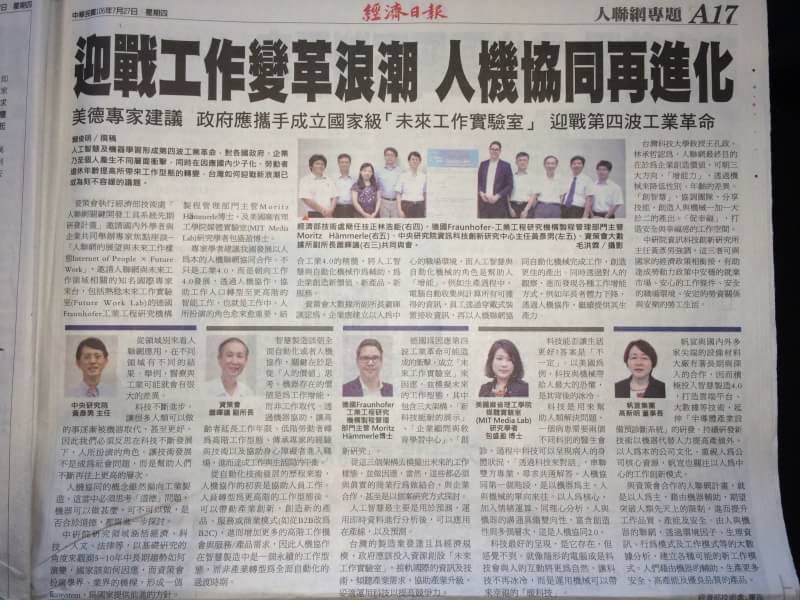 "From Imagination to Realization"
Full Article on how Sheng-Ying Pao, a life science and biomedical engineering researcher, became an award-winning designer.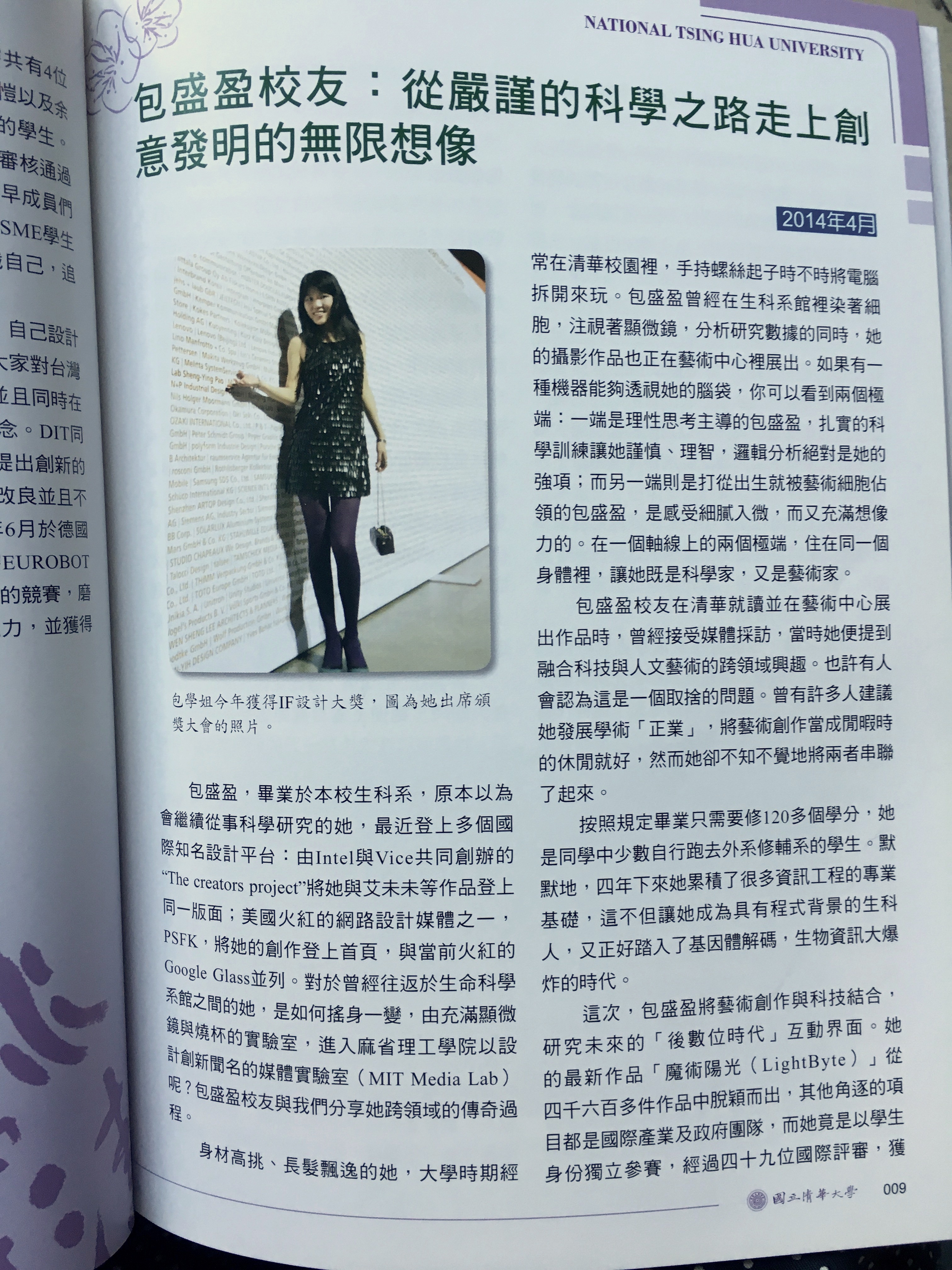 "Be Original," a series of documentary that profiled great thinkers
 Adobe Systems and OR Media produced the documentary series, "Be Original," for which Dr. Pao was the only female selected as extraordinary thinkers in STEM (and STEAM).
"Beyond STEM to STEAM"
Featuring Pao's talk at Stanford University A2RU Emerging Creatives, taking science and technology to integrate with art.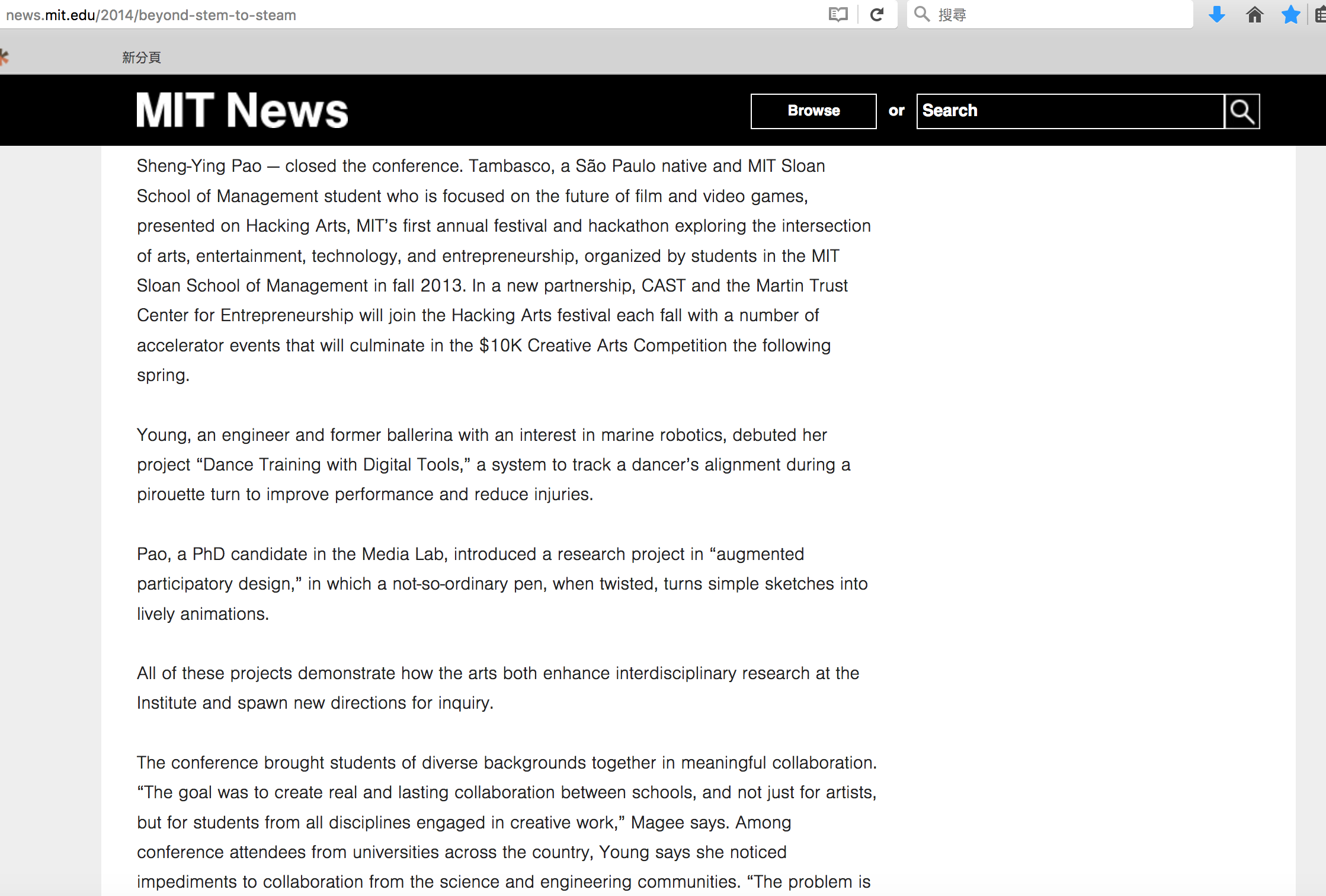 "The Art and Tech Sides of Creativity"

"Interdisciplinary Mind: Crossing Bioengineering, Design, and Entrepreneurship" Interview by Uni 96.7 (清華人話世界)
Listen to this one-hour show (in Mandarin Chinese) on Uni 96.7 Radio, one of the most well-known radio stations in Taiwan that produces and distributes news and stories about technologies, education, and economics.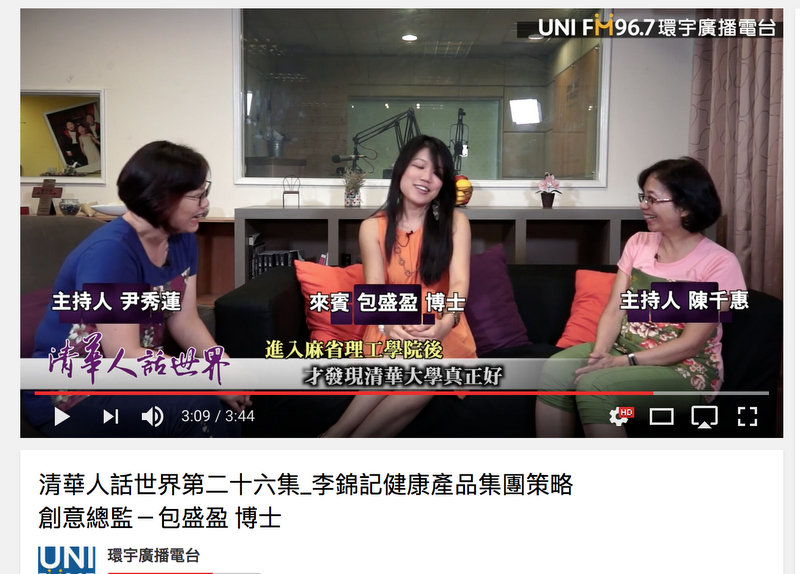 Financial Times front page article features innovator and artist Sheng-Ying Pao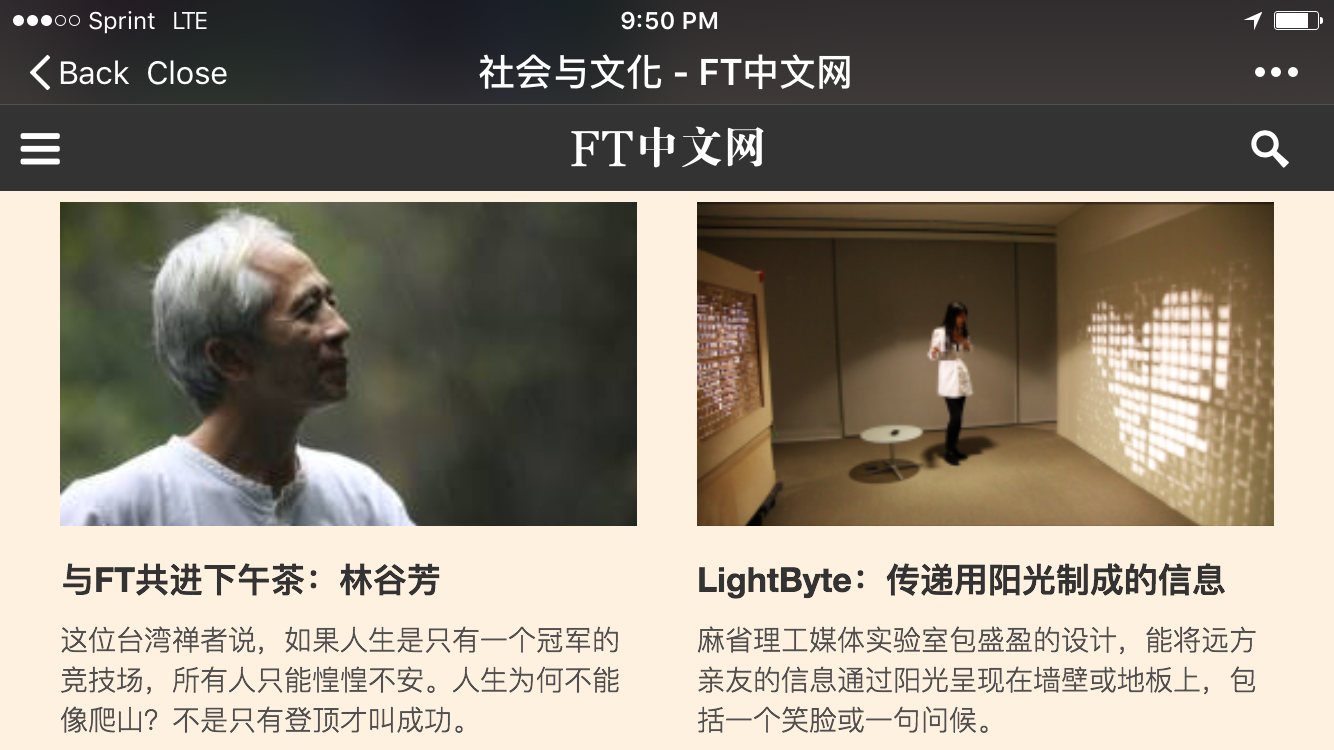 "More than just a Pen!" 
This documentary produced by Benesse is the interview with Dr. Sheng-Ying Pao on how she use technology and design to turn a pen into something more, fostering education and creativity.